Thank you for coming out on Saturday night to help us launch TSLR Issue Two! For the first time, the editors of TSLR took the stage to discuss the inner workings of the magazine, a few of our favorite pieces (well, that's all of them...), and the editorial process. We were also so grateful to answer your many thoughtful and thought provoking questions.
From the Shanghai team, we were happy to have Alex Gobin, Colum Murphy, Ryan Thorpe, Kenny Ong, Juli Min, Fuping Shao, and Steph Bailey.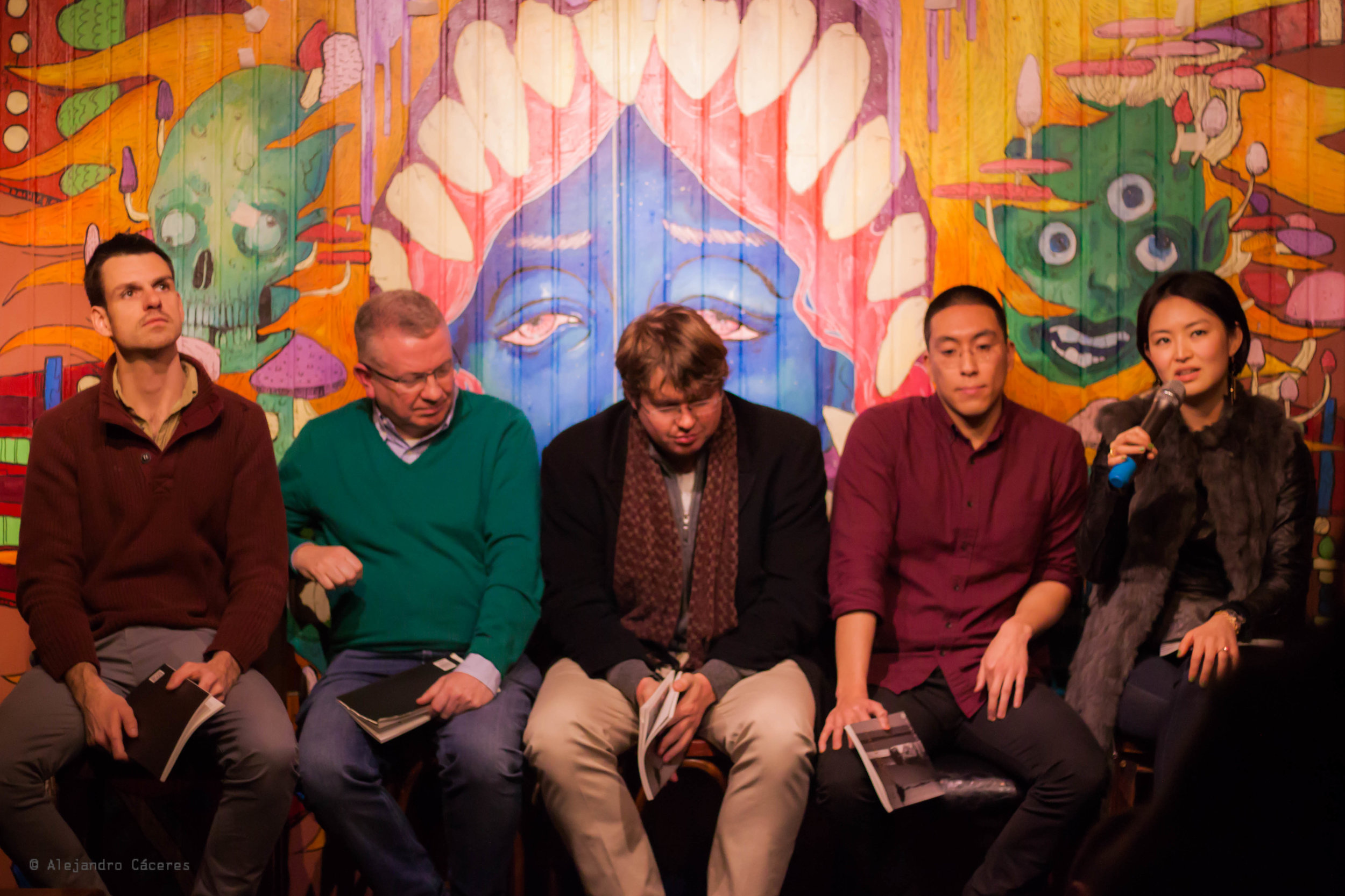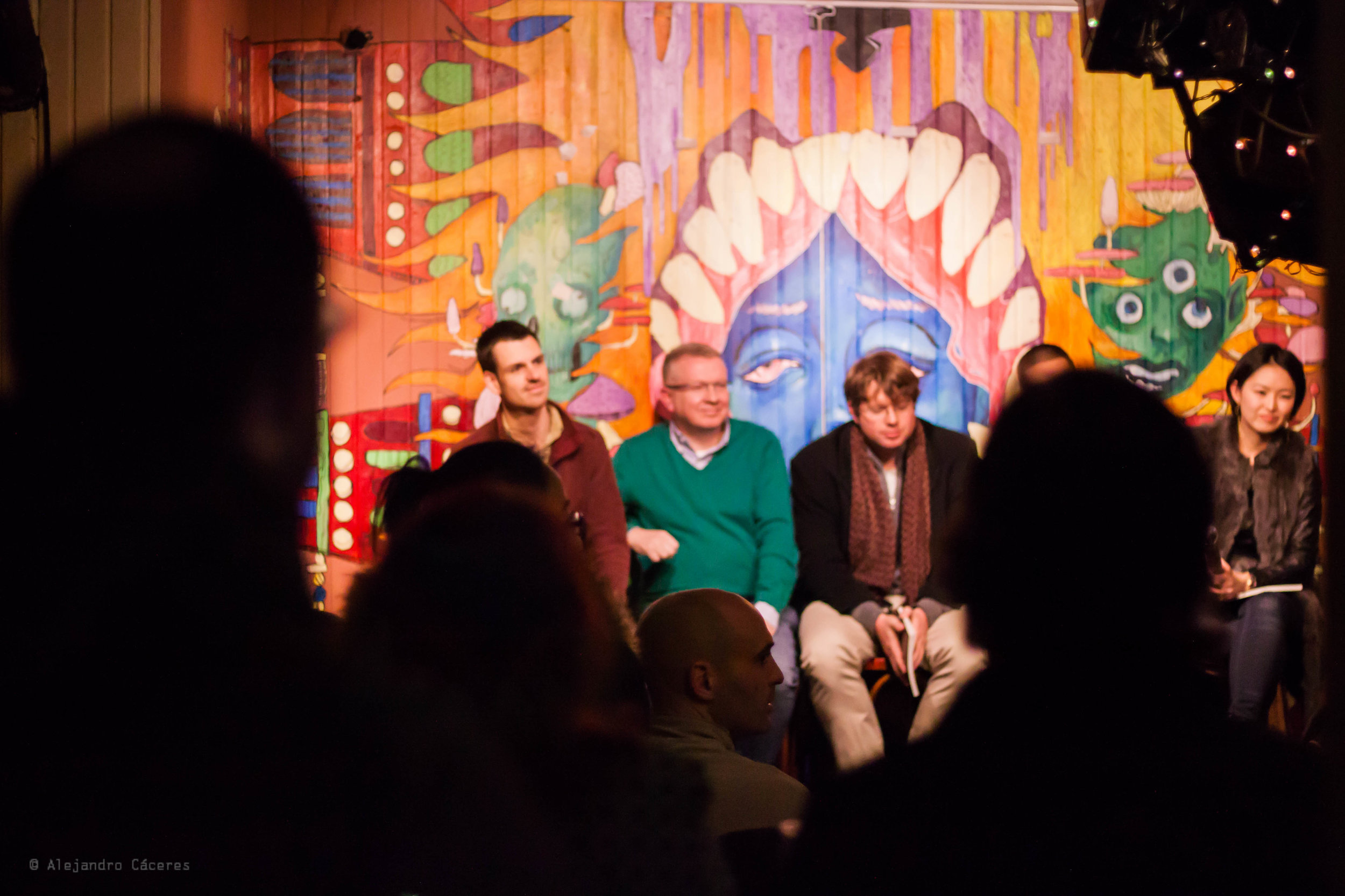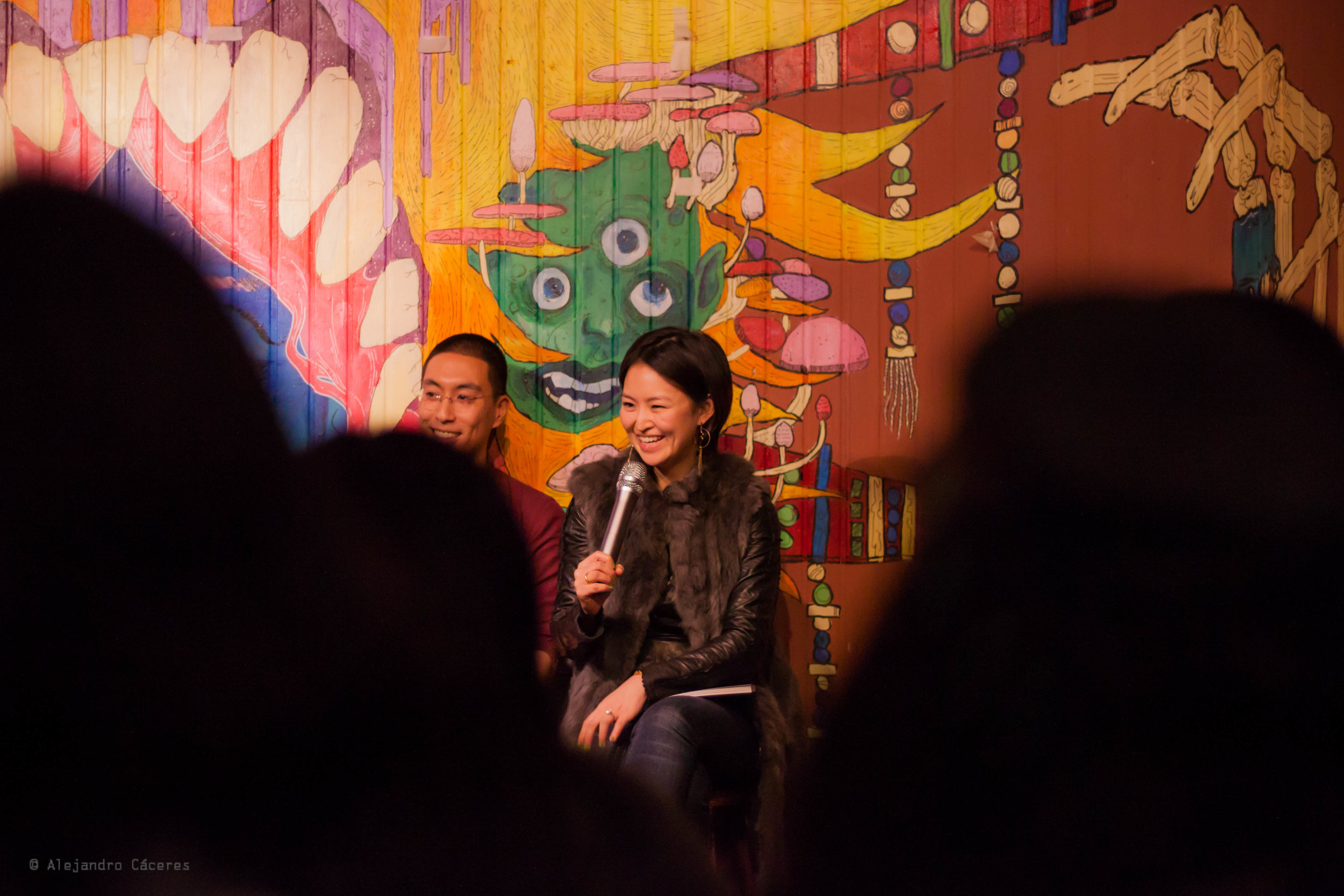 After the panel, we invited Ronald Paredes, the Issue Two contributor who was able to attend the party that night, to speak about his piece The March of the Invaders. He gave us insight into his wood carving process and the story behind his work, which is inspired by both the events in Nanjing's wartime history as well as his own perspective as a foreigner in China.
The Shanghai Literary Review is so proud of our new issue, and we're so glad to get it out into you hands. Please visit our web store or our WeChat store for more information.
Now, what's next up for TSLR?
1/18/2018 - Our New York City Issue Two launch party will be happening at the AAWW, and many of our stateside contributors will be there to read and discuss their works. Watch this space for details.
2/15/2018 - The deadline to submit for TSLR Issue Three
April/May - TSLR will be launching our first special edition publication, Concrete, a collection of essays and photo-essays about Chinese cities.
If you have any questions or feedback about the issue or about any of our upcoming projects, please get in touch at shanghailiterary@gmail.com! We also love to see photos of our magazine and our readers in various place and contexts; please tag us @shanghailiterary on Instagram or Facebook if you have photographs related to TSLR.